Annual Meeting Program 2022
ISAP 31st Annual Meeting Schedule
Friday, October 21, 2022
0815 - 1800 US Central Time Zone
0815–0830 ISAP Welcome Announcements Hugo Vereecke, MD, President
0830 – 1000 Session 1 – Anesthesia Related Side Effects
0830 – 0900 The Effects of General Anesthesia on Very Young Brain
Vesna Jevtovic-Todorovic, MD, PhD, MBA, FASA, Chair, Department of Anesthesiology, University of Colorado School of Medicine
0900 – 0930 Neurosteroid Binding and Action on GABAA Receptors
Alex S. Evers, MD, Henry E. Mallinckrodt Professor of Anesthesiology, Washington University in St. Louis
0930 – 1000 Closed-loop Control of Post-operative Hypotension
Alexandre Joosten, MD, PhD, Associate Professor, Paris Saclay University, Department of Anesthesiology, Intensive Care & Perioperative Medicine, Bicetre & Paul Brousse Hospitals
1000 -1015 Break
1015 – 1145 Session 2 – New Therapeutic Strategies in Anesthetic Pharmacology 1015 – 1045 Pharmacologic Reversal of General Anesthesia using Competitive Antagonists: Proof of Principle
Douglas E. Raines, MD, Massachusetts General Hospital Dept. of Anesthesia, Critical Care, and Pain Medicine, and Harvard Medical School
1045 – 1115 Value of NMM in the era of Sugammadex
Manfred Blobner, MD, Professor, Technical University of Munich, School of Medicine, Dept. of Anesthesiology and Intensive Care Medicine and University of Ulm, Medical Faculty, Dept. of Anesthesiology und Intensive Care Medicine
1115 – 1145 General Introduction on the Role of Pro-resolving Mediators (SPMs) Speaker to be Confirmed
1145-1300 Luncheon – ISAP Business Meeting
1300 – 1400 Session 3 - Innovation in Pharmacometrics
1300 – 1330 Anaesthetic hysteresis: is it PK, PD or both?
Alex Proekt, MD, PhD, Associate Professor, Perlman School of Medicine, University of Pennsylvania
1330– 1400 Pharmacometric approaches to categorical data analysis: an example based on MOAA/S
Jeroen V. (Vincent) Koomen, PhD, PharmD, Department of Anesthesiology, University of Groningen, University Medical Center Groningen, Groningen, The Netherlands.
1400-1445 Mohamed Naguib Lecture: The Drug Titration Paradox: Something Obvious Finally Understood
Talmage Egan, MD, FASA, Professor and Chair, Department of Anesthesiology, University of Utah School, Salt Lake City, UT, USA
1445-1500 Break
1500– 1630 Moderated Poster Session
1630-1645 Break
1645 – 1730 Keynote Speaker & Lifetime Achievement Awardee "A life in Anesthetic Pharmacology: Some of What Goes Around Comes Around"
Thomas K. Henthorn, MD, Professor, Department of Anesthesiology, University of Colorado School of Medicine, Adjoint Professor, Department of Pharmaceutical Sciences, Skaggs School of Pharmacy and Pharmaceutical Sciences, Anschutz Medical Campus, Aurora, CO, USA
1730 – 1800 Gathering
Continuing Medical Education
Program Target Audience: This program is designed for an international audience of general anesthesiologists and anesthesiologists with a special interest in clinical pharmacology and technology.

Objectives of the Program: After attending this program you should be able to:
1. Effectively assess the impact of anesthetic drugs on young brains.
2. Understand the role of neurotoxicity in that process.
3. Obtain insight in the current state of closed loop drug titration in anesthesia.
4. Recapitulate the molecular mechanisms of anesthetic drugs.
5. Assess the current opinion on monitoring neuromuscular function in times of suggamadex.
6. Learn about new techniques for PKPD modelling.
7. Define the drug titration paradox and asses its impact on clinical practice and research.
Practice Gaps
• Anesthesiologists require information to asses the desired and undesired effects of anesthetic drugs.
• Learning about monitoring and analytical techniques (such as closed loop, NMT monitoring and PKPD modeling techniques) help to expand therapeutic and research strategies.
• Understanding the drug titration paradox helps to improve titration effectiveness.
Educational Needs
• Providing unbiased assessment and education for clinicians.
• Provide insight in future possibilities for improved clinical performance in anesthetic drug titration.
Satisfactory Completion: Learners must complete an evaluation form to receive a certificate of completion. Your chosen sessions must be attended in their entirety. Partial credit of individual sessions is not available. If you are seeking continuing education credit for a specialty not listed below, it is your responsibility to contact your licensing/certification board to determine course eligibility for your licensing/certification requirement.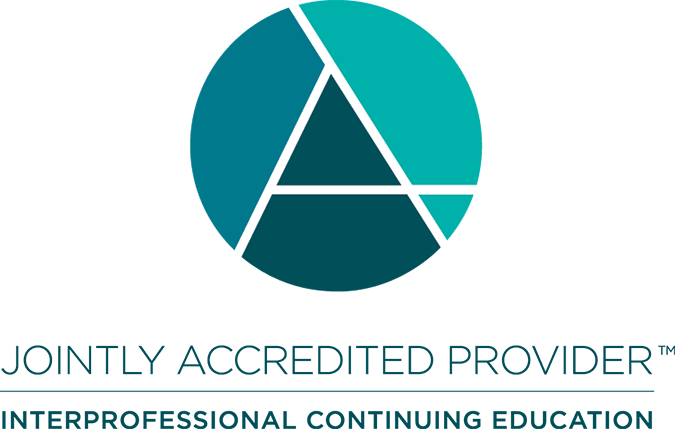 Accreditation Statement: In support of improving patient care, this activity has been planned and implemented by Amedco LLC and International Society of Anaesthetic Pharmacology. Amedco LLC is jointly accredited by the Accreditation Council for Continuing Medical Education (ACCME), the Accreditation Council for Pharmacy Education (ACPE), and the American Nurses Credentialing Center (ANCC), to provide continuing education for the healthcare team.
Physicians (ACCME) Credit Designation: Amedco LLC designates this live activity for a maximum of 6.0 AMA PRA Category 1 CreditsTM. Physicians should claim only the credit commensurate with the extent of their participation in the activity.